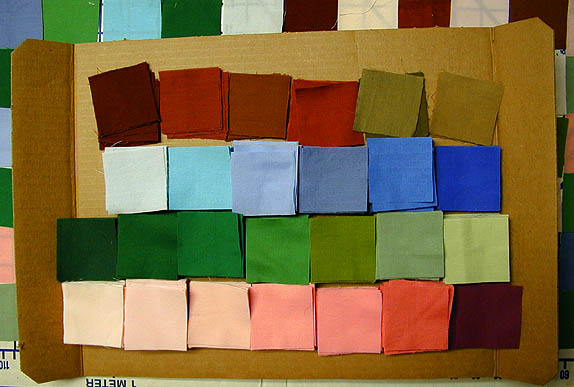 Still more small squares (cut size is 2 inches). A few still from the October quilt,
but most newly cut from my stash of solid fabrics.
Different color pallette - my idea was the range of pinks and greens and sky colors you'd see
looking up into an apple tree that was in bloom.