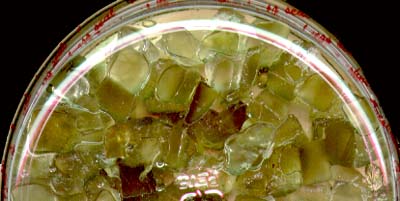 Fruitcake, much maligned, the butt of many jokes and practical jokes - and yet much esteemed by many, and an important part of many folks' holiday tradition and ritual.
Thought we could explore some links on the subject. I think we could all learn to love this wonderful cake and appreciate its fine fruity nature.
Here's to fruitcake then! Pull up a seat, pour yourself a cuppa something and have a slice.
Welcome CBC Radio Listeners!
see the Canadian Broadcast's Fruitcake coverage here
Welcome Yahoo Internet Life Readers!
one of our recipes got mentioned! see the online version here
Welcome Christian Science Monitor Readers!
mentioned in 12/20/00 article! read it here
---